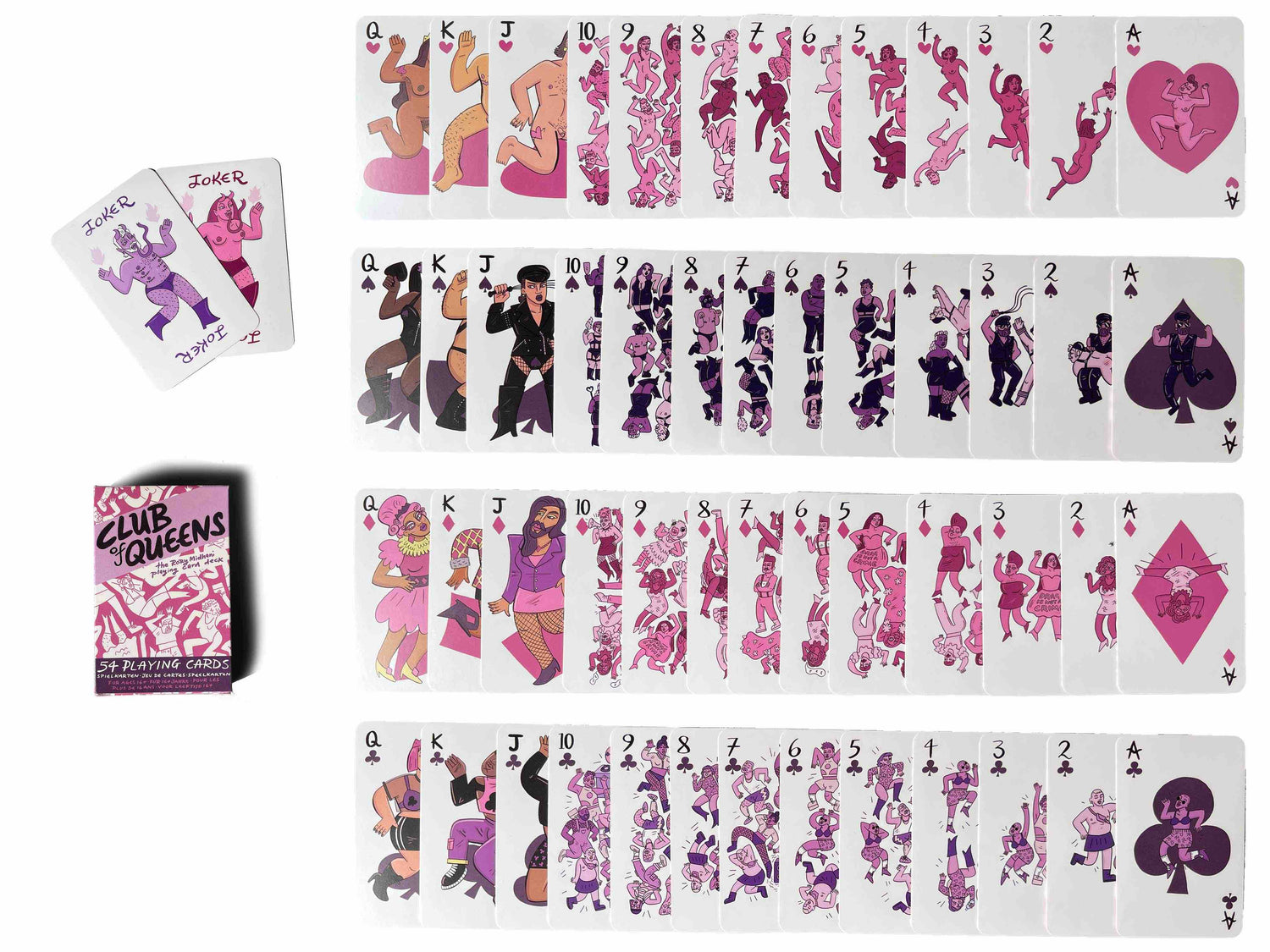 How many cards?
54-card playing cards with cute queer characters:
Four suits of 13 cards
Two Jokers
What's special about this deck?

Each suit is dressed according to the characters' subcultures: Diamonds in drag, Spades in Leather, Clubs in Clubwear, and Hearts in.. nothing at all, they're naked! As the number of the cards goes up, a new character joins the party, for a total of 54 lovable lil' queer characters across the deck.

What games can we play with it?

Perfect for queer Poker nights, Rummy raves, Crazy Eight kikis, Blackjack balls and Texas Hold Me's ;)

What order are the cards in?

In our deck, Queens trump Kings. But you can play however you like :)
Collapsible content
Materials + Life Cycle

The cards and their box are made from FSC-certified paper and healthy, non-toxic inks that that are completely and harmlessly compostable at the product's eventual end of life.

The decks ship in cardboard mailers.
Pollution footprint

We aim for a net positive impact from our product's production, transport, and consumption. 

Producing each deck emits about 0.18kg CO2, which our supplier offsets by 110%. We share more about this below.
Discounts

Discount codes can be applied on the checkout page.
Shipping + Delivery Times

We ship via DHL GoGreen to Germany, Austria, Switzerland, France, the Netherlands, Belgium, and Luxembourg. Orders in the EU over €50 ship free.

We usually fulfil within one week.
Good to know

This product contains nudity and is for ages 16+.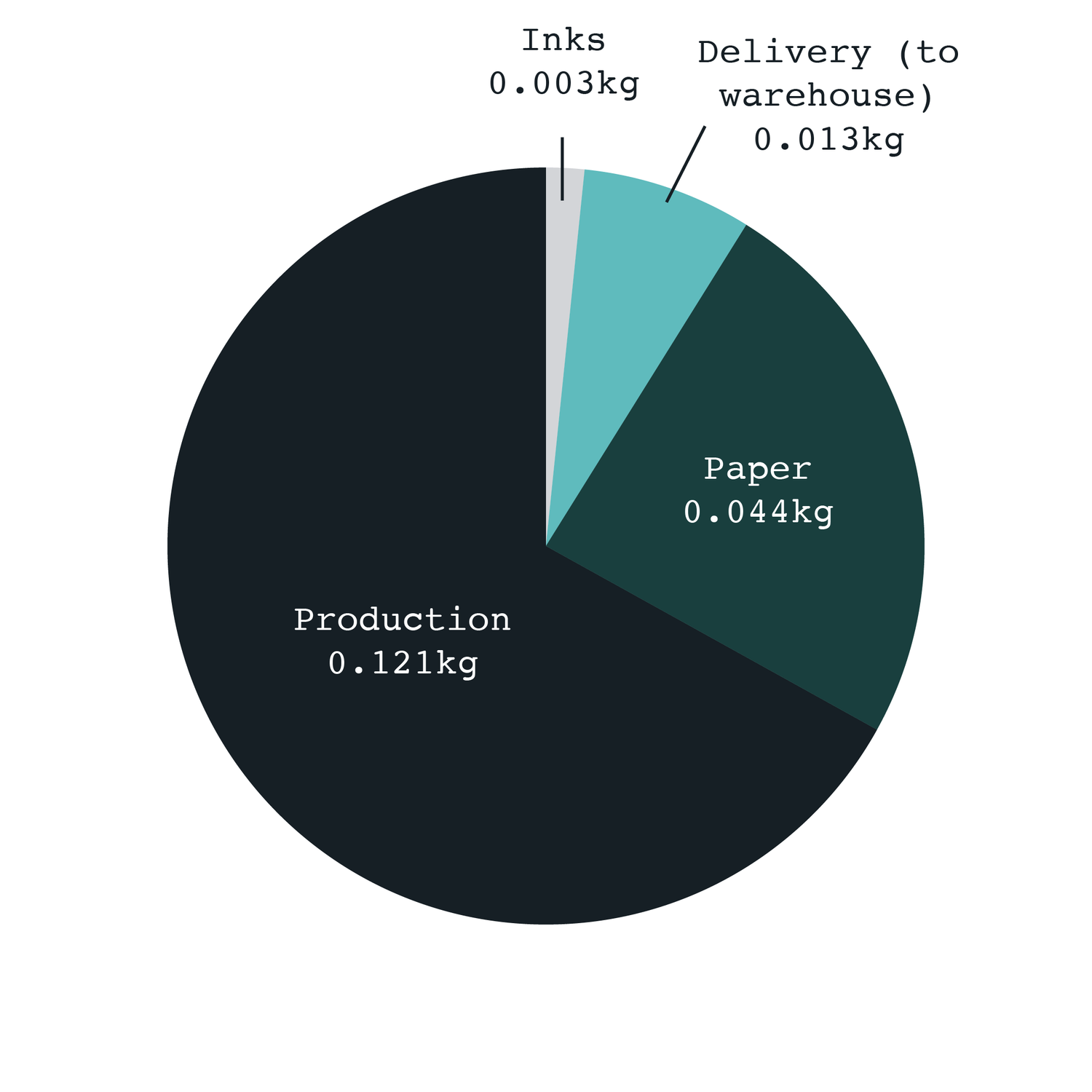 About the Artist
Painter & illustrator Rory Midhani makes artwork about queer and trans people living their lives and loving it. He creates mixed-media pieces, paintings, and drawings all which playfully celebrate the lives of the queer community. 
His artworks have been featured in publications and exhibitions across Europe and North America, and he has worked as an illustrator for an international client base. Past clients include Buzzfeed, Medium, Folx Health, Transgender Europe, Flow Magazine, Curve, Siegessäule, Planned Parenthood and Autostraddle.